Rosmarino corfu – Authentic italian cuisine
Rosmarino is a small Italian restaurant located in the heart of the historical centre of Corfu and run by an Italian couple: Giovanni, the chef, and Francesca, the service responsible.
Few tables in a beautiful and quiet terrace, where you can relax and enjoy an authentic Italian menu: homemade pasta, slow-rise pizza, but also fish and meat courses with fresh Italian products as burrata, mozzarella, prosciutto di San Daniele, Nduja etc.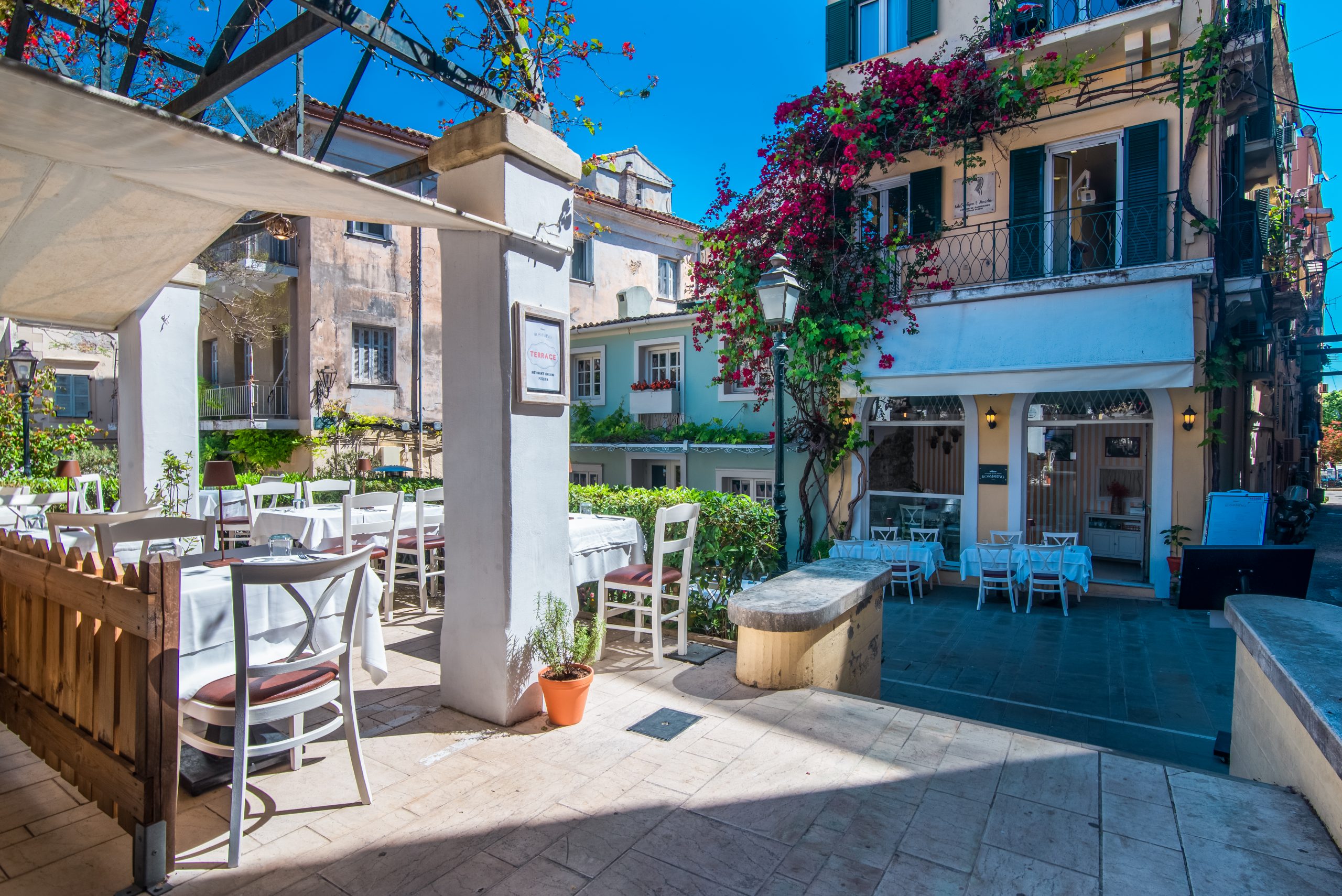 Giovanni came from the Basilicata region, in South Italy. After spending some years working as a lawyer, he decided to change his life and to start a business in Corfù. Across the years he became passionately interested about cooking and this led him to be the chef of his own restaurant: the Rosmarino. He's continuously improving his knowledge about ingredients and cooking techniques.
Francesca comes from Alleghe, a little village in the Venetian Dolomites and after having graduated in economics in Florence, she worked in the hospitality sector.. Few years ago she left her job and went on a backpack alone journey through Spain and Portugal. Before coming back home she reached a friend living in Corfu, in that occasion she met Giovanni and since then they not parted. She takes care of the service and of the backstage and, least but not last, she makes the desserts.
They got married in Corfu on September 2021.
Fresh Ingredients
Selected row materials and products among Italian and local excellences
Our Menu Variety
Represents the selections of homemade genuine and tasty dishes
Authentic Italian Recipes
Handed down by generations of Italian families
Our Location
Few tables in the most fascinating street of Corfu and some others in a quiet terrace overlooking Old Municipality square.
Traditional Hospitality
We believe in the value of Italian hospitality. In our restaurant you will find kindness, professionality and always a smile.
Friendly Staff
Our staff is trained, discreet and attentive to the needs of our customers.
We kindly inform you that we do not accept reservations in July and August, and in case of bad weather.